Erase Tax Debts by Filing for Bankruptcy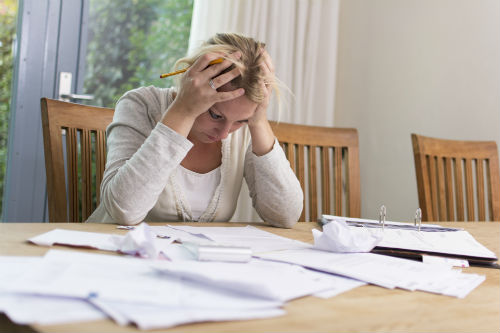 When filing for bankruptcy in Texas, the most difficult type of debt to erase is tax debt. However, even though the common misconception is it's impossible to wipe away your back taxes, you actually may be able to reduce a significant amount of debt. Dealing with the IRS is tricky and requires a tax attorney to be on your side.
There are many different factors that go into erasing tax debt, and you must follow certain requirements to even be in consideration. Here are the main things you need to know about erasing tax debt through filing for bankruptcy.
Basic Requirements to Meet
There are three standard requirements anyone must meet to be considered for tax debt relief. Those requirements are commonly known as the 3-2-240 rules, which are outlined below:
3: this means your income tax return was due at least three years prior to filing for bankruptcy. No tax debt can be erased until the three year mark arrives.
2: this means your income tax return had to be filed at least two years prior to filing for bankruptcy. The tricky part here is the taxpayer must have filed the return, rather than a tax agency, in order to start the two-year clock.
240: this means the debt you owe must have been determined at least 240 days prior to filing for bankruptcy. While this requirement may seem straightforward, there are many different factors that go into finalizing the date the debt was actually determined.
Can All Tax Debts Be Erased?
If each of the three basic requirements above are met, then your income taxes could be erased. However, debts such as payroll taxes or sales tax may be ineligible. It's important to consider bankruptcy lawyers in Fort Worth no matter which type of tax debt you want to erase. The laws and requirements are extremely specific and only a tax attorney will understand most of them.
Only A Tax Attorney Can Help Erase Tax Debts
When filing for bankruptcy in Texas, you have to hire the services of a good tax attorney. You never want to fight the IRS alone, and a tax attorney will have your back. This doesn't guarantee all of your tax debts will be erased, but you will have a much better chance of at least getting some relief.
Bryeans & Garcia, PLLC wants to help you get out of your tax debt as much as possible. We understand the burden of carrying around the weight of tax debt, so rely on us to be your trusted tax attorney. Be sure to contact us if you're in Fort Worth or Houston and are considering filing for bankruptcy to erase tax debts.