Top 5 Questions to Ask When Choosing a Bankruptcy Attorney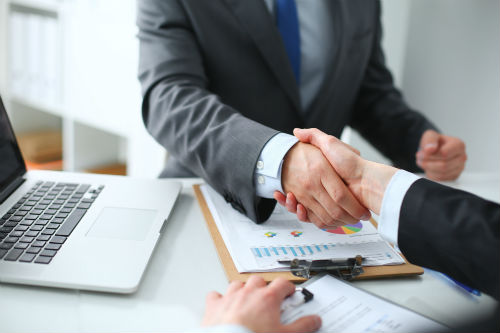 When you've decided to hire an attorney for your bankruptcy case, you can't just choose the first one you talk to, or the one with the lowest fees. When you take the time to interview the best bankruptcy attorneys in Ft. Worth, you'll not only increase your chances of succeeding, but you'll also have the peace of mind knowing your attorney is doing the best job possible. Here are some of the top questions you should ask an attorney when you're considering hiring them.
Have You Worked In A Bankruptcy Case Similar to Mine Before?
Some bankruptcy cases are more complex than others. If you're filing for Chapter 7 bankruptcy, and it's a pretty common situation, then you may not need a lawyer with a lot of experience. However, if you have a more complicated case, you should know whether they've handled a similar one before. Also be sure to learn about the process and the outcome of the similar case to make sure it fits your expectations.
How Long Have You Been A Bankruptcy Attorney?
Practicing bankruptcy law is complex and very specific. If an attorney has been practicing bankruptcy in Texas for a few years, then you can feel confident in their ability to handle your case. On the other side, if the attorney just recently started offering bankruptcy law services, you may want to reconsider hiring them.
What Are My Risks of Filing For Bankruptcy?
When you're talking to bankruptcy attorneys in Ft. Worth, you need to know if there are any significant risks with your case. For example, if there's a chance you could lose some of your property, the attorney needs to tell you about it. Depending on how the attorney answers this question, you should get a good feel about whether they are the right fit for your case.
Will I Work With You Throughout The Entire Process?
This is a question many people don't think of, but it's very important. Some attorneys will make their paralegal your primary contact, which could make things more inconvenient for you. Also, some law firms will utilize outside counsel to attend court sessions instead of going to them on their own. You should consider other options if either of these two situations are offered.
What Will Filing For Bankruptcy Cost Me?
Cost is one of the main factors for anyone filing for bankruptcy in Texas. The attorney should be upfront with you and break down the costs of your case as much as reasonably possible. Just remember it's never advisable to choose an attorney solely because they have the lowest cost.
Bryeans & Garcia, PLLC serves clients in the Houston and Ft. Worth, Texas areas. We help our clients with both simple and complex bankruptcy cases and will take the time to answer all questions to ensure you are at peace with your decision to hire us. When you're ready to move forward with your bankruptcy case, contact us to schedule a consultation to see how we can best serve you.