Knowing Your Rights: Are Creditors Harassing You?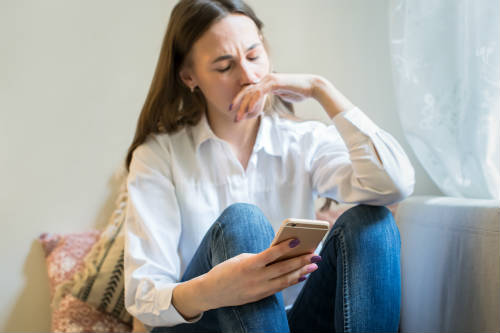 There's nothing worse than having debt collectors call you constantly. It can sometimes get to the point where you avoid answering the phone completely if you don't recognize the phone number. Many people make the mistake of thinking there's nothing they can do about it, and just allow the harassment from debt collectors to continue. However, when you work with a debt collection defense attorney, you can not only put a stop to the calls, but you may be able to settle your debt for less than what you actually owe. Knowing your rights in these situations will help you deal with them peacefully and come to a quicker resolution.
Determining Whether You Are Being Harassed
Constant phone calls are bad enough, but if the creditors are deceptive, call at all hours of the day and night, call your family or friends, threaten you or engage in other forms of harassment, you may want to reach out to a debt defense attorney in Houston. You have a right to pursue a credit card lawsuit against a company if they are harassing you. If you determine these types of calls are happening to you, the worst thing you can do for your peace of mind is to take no action.
Ask For Documentation
Some people wish to handle debt collectors on their own. Sometimes that's not a problem, but you have to be careful. Be sure to ask for documentation of the debt you owe, even if you know the debt you owe is valid. You have to protect yourself from fraud, and if the creditor is unable to provide you with proof, then you shouldn't pay anything and work with a debt collection defense attorney instead.
Seek Assistance in Dealing With Debt Collectors
Sometimes the best way to deal with debt collectors is to seek advice from a debt defense attorney in Houston. They may suggest being upfront and honest with the creditors about your situation, and let them know you are working on paying back the debt. This may not necessarily eliminate the phone calls completely, but it could reduce the frequency of them. Your debt defense attorney may also be able to work out a deal for you to reduce the amount of debt you owe, or at least make the payments smaller. Regardless of the situation, a reputable attorney can ensure you not only get the situation resolved as easily as possible, but also put an end to the harassing calls.
Bryeans & Garcia, PLLC is on your side any time you are being harassed by a debt collector. We understand how stressful these calls can be, so we will work with you and the creditor to come to a solution as quickly as possible. If you've received numerous calls from debt collectors and don't know what to do next, contact us at our Houston or Fort Worth office for a consultation to determine the best course of action.