What to Know About Building Your Credit Score After Filing for Bankruptcy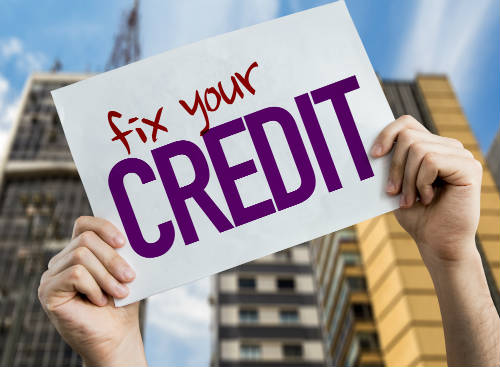 It goes without saying that filing for bankruptcy in Texas has a significantly negative impact on your credit score. But the good news is by taking proactive steps immediately after filing for bankruptcy, your credit score can slowly start improving. During this time it may be difficult to apply and get approved for credit cards and loans, so working with a Houston bankruptcy lawyer is important to make sure all of your bases are covered. Here's what you should know about rebuilding your credit score after filing for bankruptcy in Texas.
How Long Does Bankruptcy Remain On Your Credit Report?
When you file for Chapter 7 bankruptcy, it will remain on your credit report for a period of up to ten years. On the other hand, when you file for Chapter 13 bankruptcy, it will remain on your credit report for a period of up to seven years. Of course, there are many different situations that can determine exactly how long your credit report is impacted, which is another reason why working with a Houston bankruptcy lawyer is critical.
Apply For Credit Immediately
You don't want to be put in a situation where you have no credit at all. That's why you need to be proactive in establishing credit as soon as your bankruptcy has been discharged. This can include applying for secured credit cards, car loans and even store credit cards. Of course, you have to be smart about which of these you apply for and do your homework on them. Applying for credit immediately will benefit your credit score, but it's also beneficial to spread out your applications over a period of several months, rather than applying for them all at once.
Work With A Trusted Lawyer For Best Practices
When you work with a Houston bankruptcy lawyer, you'll get some valuable tips you may not have known about. For example, many people believe they should start fresh after filing for bankruptcy in Texas by closing all accounts and opening new ones. This isn't necessarily the best idea, since it essentially diminishes your length of credit history and negatively impacts your credit score as a result. There are many aspects to think about when it comes to bankruptcy in Texas, and a trusted lawyer will help you through all of them.
Bryeans & Garcia, PLLC is here to help you with every aspect of your bankruptcy filing. We understand the physical, mental, emotional and financial challenges of going through bankruptcy, so we will exhaust all of our resources to help you in any way we can. When you're ready to get back to living a normal life with a respectable credit score, contact us at our Ft. Worth or Houston offices today.