The Advantages of Having a Payday Loan Attorney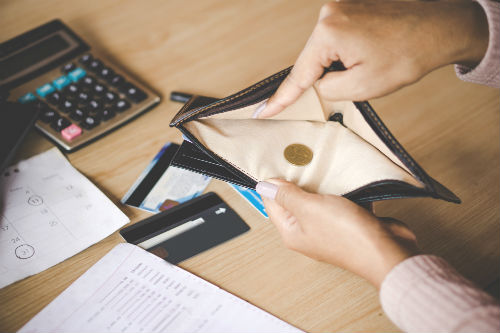 Getting a payday loan can help you navigate a tough temporary situation. However, the amount of debt you owe can quickly get out of control and create substantial legal issues in the process. Before your situation even gets that far, it's important to have a payday loan attorney on your side to make sure your finances don't spiral out of control. There are many reasons why a payday loan attorney is beneficial, and here are some of the main ones.
No More Dealing With Collection Calls
You can guarantee you'll get collection calls if you're not paying off your payday loan debts. These calls can be annoying, harassing and stressful when you get them every single day. A payday loan lawyer will help guide you through these calls, and the lenders themselves likely won't call you as much if they know you're being guided by a payday loan lawyer. In a way, your lawyer will be the mediator to slow down the rate of the calls at the very least.
Payday Loan Attorneys Will Negotiate On Your Behalf
A good Houston payday loan attorney will negotiate on your behalf in an effort to ensure you don't have to file for bankruptcy in Texas. You will need to lay out your entire financial situation to your attorney so they understand your current and projected income in order to make the best negotiations for you. It's possible the attorney will be able to reduce the amount you owe or lower the interest rate to make the payments more manageable. The entire point behind negotiating is to reduce your own financial stress while also keeping the lender satisfied.
Avoid Any Legal Action Threatened Against You
In certain situations, the lender could pursue legal action against you. Having a payday loan attorney is essential in these situations, as many times they can work with the lender to settle the differences outside of court. You should never try to fight a legal battle on your own in Houston, so working with a payday loan attorney can give you peace of mind at the very least.
Get Unbiased Legal Advice For Your Situation
With all the different legal consequences of not making payday loan payments, an attorney can give you the best advice based on your situation. The average person doesn't know the laws surrounding payday loans, so getting legal advice from anyone other than a reputable attorney will likely make the situation worse. They will review the entire situation and talk with the lender before making any suggestions to you.
Bryeans & Garcia, PLLC wants to help clients get out of financial problems as quickly and easily as possible. We will always be willing to fight for you so you can have peace of mind with your finances. We understand how quickly payday loans can bury you in debt, and we are knowledgeable about the laws to help put you in the best possible scenario. To learn more about our services and how we can help you get out of debt, contact us today to schedule a consultation at our Houston or Ft. Worth offices.