Can You File for Bankruptcy More Than Once?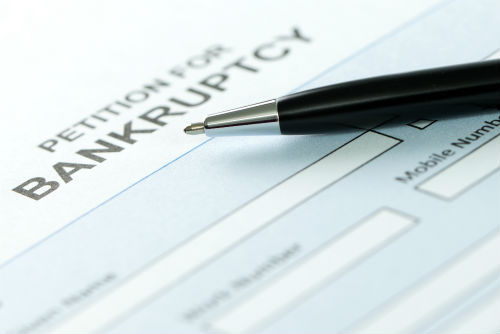 One of the benefits of filing for bankruptcy is to begin a new financial path free from the stresses of being under mounds of debt. Every Chapter 7 bankruptcy attorney sees new cases every single day, and each of them are unique. Sometimes the reasons why people have to file for bankruptcy are because of poor financial decisions, but other reasons may include unexpected medical bills, job loss or other factors outside of a person's control. And just because these events happen once doesn't mean they won't happen again. Here's what you need to know about the possibility of filing for bankruptcy after you've already done so once.
Timeline for Filing For Chapter 7 Bankruptcy Again
If you're considering filing for bankruptcy again, the first thing to do is speak with your bankruptcy attorneys in Ft. Worth. In general, if you received a discharge from your first bankruptcy filing, then you will have to wait eight years to file again. But if you didn't receive a discharge from your first case, then you may be able to file again immediately. The timeline for filing for Chapter 7 bankruptcy again largely depends on how your first case played out, so you have to rely on your bankruptcy lawyer in Texas to ensure all of the rules are being followed.
When Filing For Chapter 13 Bankruptcy is an Option
When discussing the options with your Chapter 7 bankruptcy attorney, there are situations where you may be able to file for Chapter 13 bankruptcy as well. You generally will have to wait four years after filing for Chapter 7 bankruptcy to file a Chapter 13 case. If this still doesn't work for your particular situation, then your attorney will have to pursue other options most feasible for you.
A Reputable Bankruptcy Lawyer Can Help You Plan
Since every bankruptcy case is unique, bankruptcy attorneys in Ft. Worth need to be heavily involved in your plans to file another bankruptcy case. You may have more options than you initially think, and it's important to choose the best one for your specific situation. A reputable bankruptcy lawyer will look at your previous bankruptcy filing thoroughly, identify what worked and what didn't work and plan the best course of action to take in the future.
Bryeans & Garcia, PLLC helps clients in the Houston and Ft. Worth areas make the most of their bankruptcy case. Circumstances can change life unexpectedly, so having a reliable bankruptcy attorney to back you up is important for your peace of mind and to help shape your financial future. Whether you used our firm for your first bankruptcy filing or not, contact us to see how we can help you if you're considering for filing bankruptcy again.