How to Avoid a Foreclosure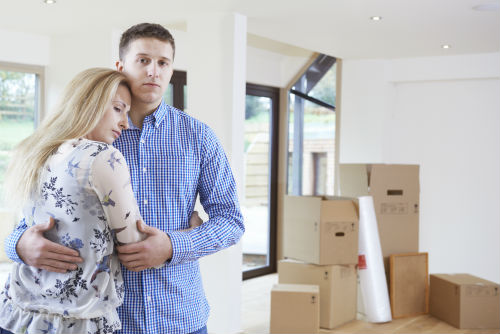 People who see a foreclosure coming sometimes just sit back and let the process run its course. Occasionally that's a decent option, but other times you can actually stop foreclosure by taking a few extra steps. The first thing you should do is look into hiring foreclosure lawyers in Houston to evaluate your case and see if you have a solid defense. There are a lot of different variables to consider, which can all be sorted out by the best lawyers. Here are some of the options that may be on the table.
Refinance if Possible
You have the right to refinance all the way up until the time the foreclosure process is complete. Refinancing is advantageous because you may be able to pay off your existing loan and get a better interest rate with a new loan. This fresh start could be exactly what you need to get back on track and stop a foreclosure from happening. The main complication with this option is if the person has bad credit, then refinancing may be challenging.
Enter Negotiations
Many times you can negotiate with the loan servicer to set up different options to avoid foreclosure. However, you should never enter negotiations without the assistance of a Houston foreclosure lawyer. Loan servicers will take advantage of people who are on the brink of foreclosure, but they won't do the same with a lawyer representing those people. Some foreclosure lawyers will be able to negotiate a repayment plan that's suitable for your situation. Others may negotiate a modification in the loan to make the payments more manageable. There are plenty of options when negotiating, but it's critical to use a lawyer for foreclosure help.
Reinstate Your Loan
Most loan servicers want to work out something with you rather than going through the foreclosure process. Sometimes an option is to reinstate your mortgage loan by getting caught up on all of your late or missed payments, including late fees. Of course, this step requires you have enough money to be able to do so. Working with foreclosure lawyers can help you determine whether it's worth pursuing this option.
Sell Your Home For Less
Selling your home is also an option to stop foreclosure. There are many complexities with this option, though. You could complete a short sale, which means you sell your home for less than the amount remaining on your loan. You may also be able to give the house up to avoid the foreclosure process completely. These options generally aren't ideal, but they are still available to you.
Bryeans & Garcia, PLLC are here for you when you need foreclosure help. Our experienced attorneys have handled numerous foreclosure cases and appreciate the fact that there are unique complexities with each one. As such, we will conduct a thorough evaluation of your case and present the best options available to you, depending on your desires. Be sure to contact us at our Houston or Ft. Worth office today to schedule your free evaluation.