The Effect Bankruptcy has on Your Retirement Plan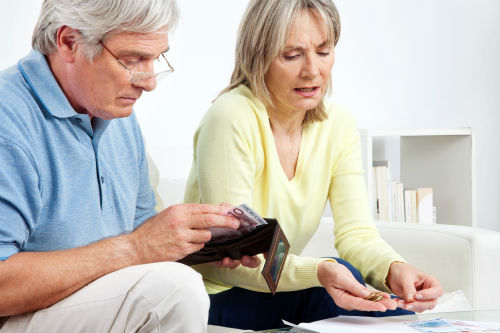 Whether you're already at retirement age or if you're younger and seriously thinking about retirement, filing for Chapter 7 bankruptcy in Houston may not be your worst option. Individuals have many different things to consider about their retirement accounts, such as whether they are currently using them or not, if distributions are being taken out and more. Most of the time, a creditor isn't able to take any money out of retirement accounts, but every situation is unique and requires the expertise of a Houston bankruptcy lawyer. Here are a few points to consider when it comes to the effect bankruptcy has on your retirement plan.
Creditors Cannot Touch Most Retirement Accounts
If you're considering filing for Chapter 7 bankruptcy, a creditor cannot touch any of the money you have saved in a 401(k) or other specifically-defined retirement plans. Even money you've saved in an IRA or Roth IRA are safe up to a certain limit. It's important to speak with a bankruptcy lawyer to clearly define how much money you have in your retirement accounts, when you plan to access the money and how filing for bankruptcy in Texas will impact the funds.
What If You're Already Using A Retirement Account?
Some people consider filing for bankruptcy as they are accessing funds from various retirement accounts. In general, creditors cannot take any amount of money you need to support yourself and your family. However, if the amount you take out of the account exceeds this minimum, then the additional money may be available for a creditor to take.
Another question always arises when it comes to Social Security income. When filing for Chapter 7 bankruptcy, the earnings from your Social Security benefits are protected for the most part, but it can be complicated since the funds are available in your regular account. If you're considering filing for bankruptcy in Texas, speak with a bankruptcy lawyer as soon as possible so you can better protect your earnings.
Know When Bankruptcy is Necessary
Two of the main reasons why people file for bankruptcy in Texas is because they have a mound of unpaid credit card bills or medical bills. Filing for bankruptcy in these situations can provide some much needed relief, but it's not always the best strategy for everyone. Consider the amount of property you have, how many funds you have available and other assets. If you don't have much a creditor could take even if they won, then it may not make sense to file for bankruptcy.
Bryeans & Garcia, PLLC has offices in Houston and Ft. Worth to help individuals and families determine whether filing for bankruptcy is right for them. Retirement is something everyone should always have on their mind, and is a major consideration in the bankruptcy process. When you're considering filing for bankruptcy, contact our office for a free evaluation to determine the best strategy for your particular situation.